All Juniors will take the ACT on March 22 7:50-12:00

Research shows that practice consisting of completing full-length timed practice tests can help improve student ACT scores. This impact is most pronounced for students who take one to two practice tests with diminishing levels of benefit as more practice tests are completed (e.g., taking 10 practice tests in and of itself will not necessarily improve ACT scores significantly more than taking 3). Students should also learn, practice, and use advanced-level thinking skills. Shmoop tools can help students to practice these skills.
Shmoop is an ACT preparation site that is made available to Utah students for free. Membership is typically around $150.00 so this is a great savings and opportunity for you to prepare for the test.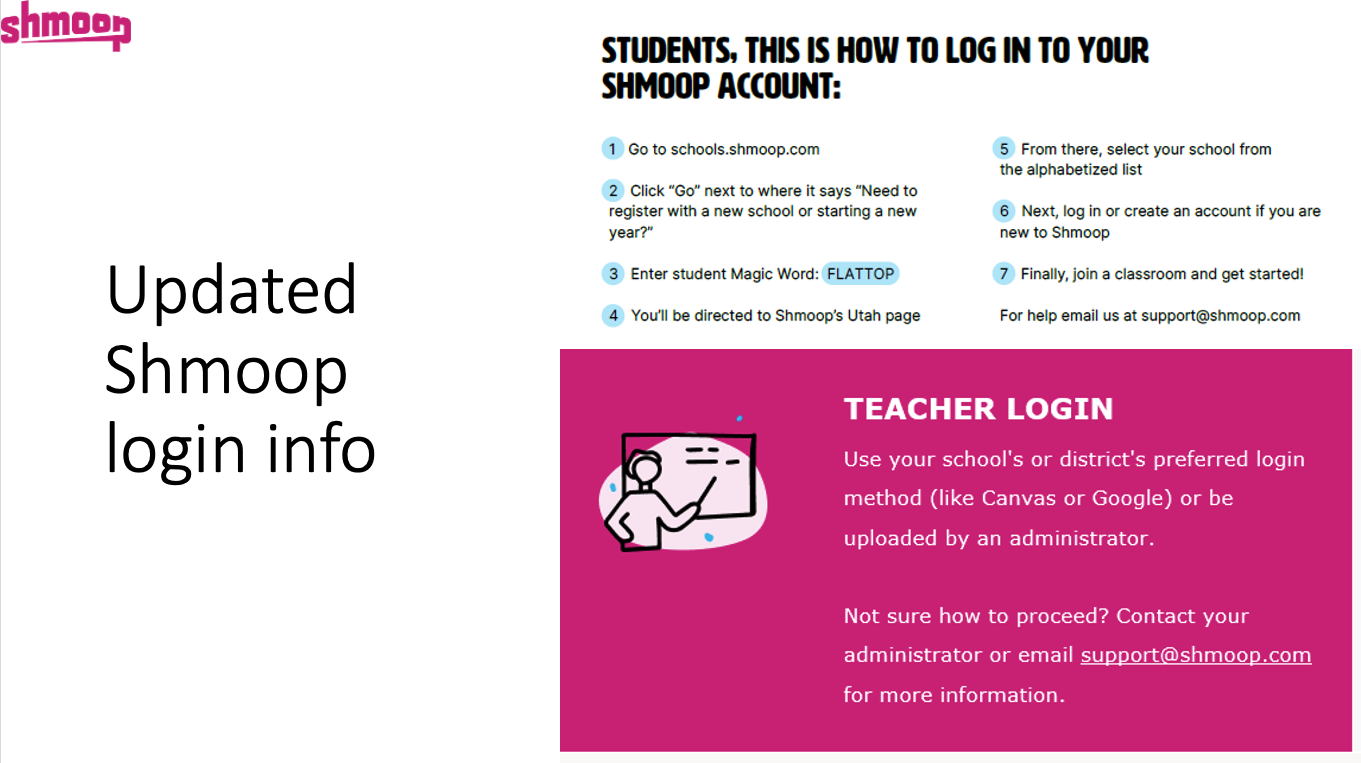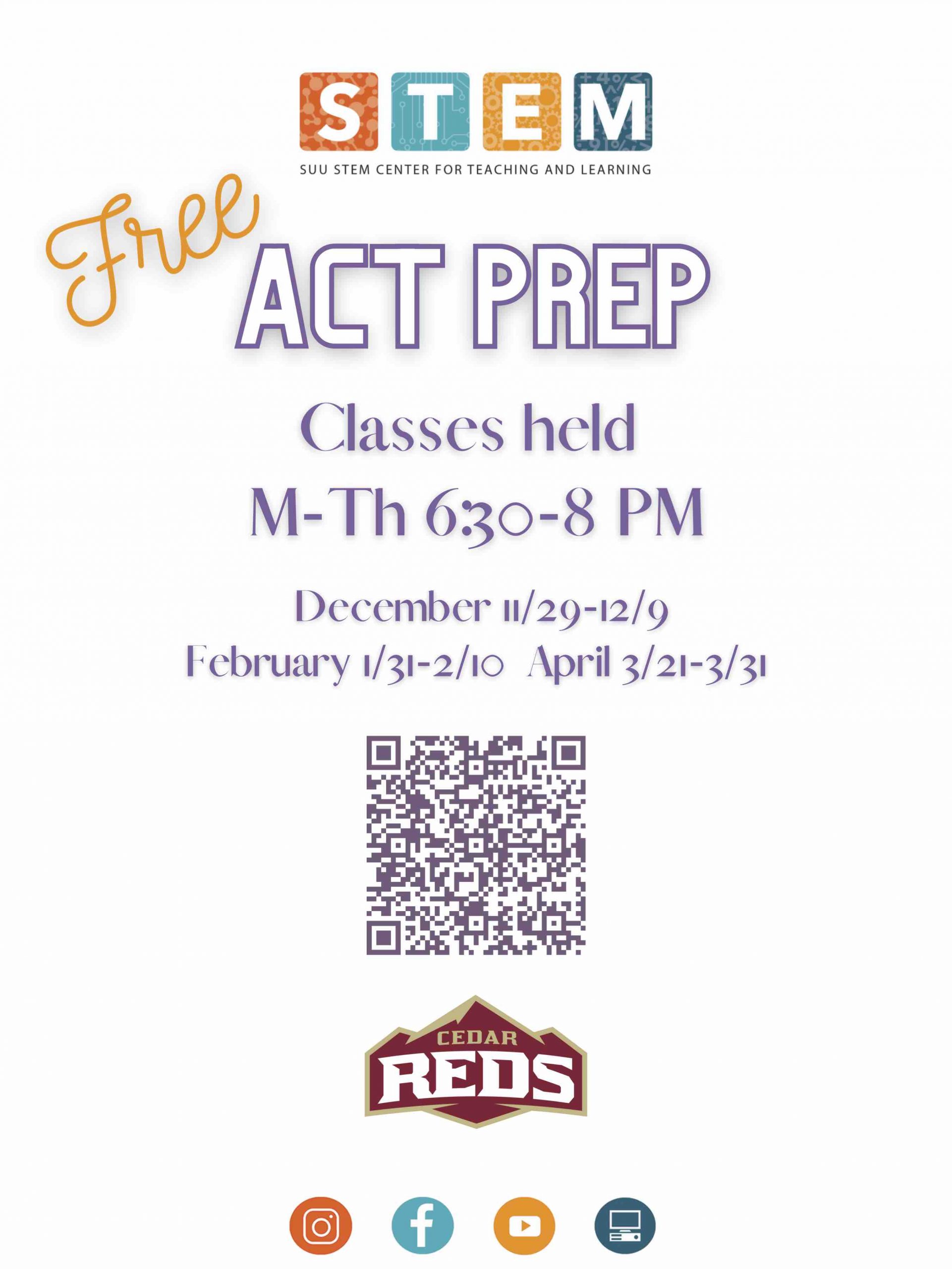 | | | | | | |
| --- | --- | --- | --- | --- | --- |
| | | | | | |
| | | | | | |
| Late Registration Deadline | | | | | |